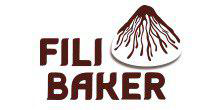 Moscow +7 (495) 730-03-31
Saint-Peterburg +7 (812) 309-15-41
Our company has successful business relationships with a lot of trade companies like "Auchan", "Billa", "SPAR", "METRO Cash & Carry", etc. We are also selling our products in another stores. Geography of spreading of our products is far away from Russian's borders. Every client is important for us!